Affiliates: GreenWorldTaxi, GreenTopLimo, RyeGreenLimo
Toll Free 877-85-GREEN or 914-636-1380
Not Just Friendly, Eco-Friendly
Fairfield Westchester Nassau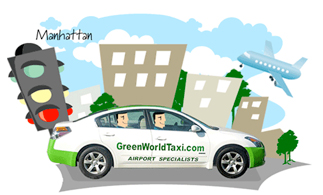 Airports, Manhattan
& Local Trips
We provide you with the most professional and eco-friendly transportation service on the road. Open a business, or personal account!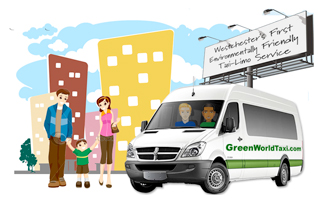 Children's Transportation
Whether for sports, camp, or after school activities, we provide safe and reliable transportation for kids when parents are too busy to drive. Open a family account!
5% Discount on Round Trips • $30 Minimum Per Trip • Credit Cards Accepted
---
Quotes to the Airports & Manhattan
(Fares include tax and any tolls, but not tip)

Cancellation policy: Notice must be given three hours prior to pick up time or a full charge for trip will be incurred.

There is a surcharge for rides between 10:00pm and 6:45am.